Cannabidiol (CBD) for Pain Relief
The doctors at Buffalo Spine and Sports Medicine are now offering FDA-registered topical medications formulated with cannabidiol (CBD) to patients and non-patients. These products are safe to use and remarkably effective for musculoskeletal pain associated with daily living, sports injuries, arthritis, chronic medical conditions, and several other types of inflammation.
These CBD Professional Series topical medications are the first and only non-prescription ointments and creams that combine OTC-approved active ingredients and hemp extract. These revolutionary pain relief products are formulated with natural emollients to help active analgesic compounds which penetrate deep to quickly increase blood flow to joints and muscles and interrupt pain signaling.
CBD ointments and creams are topically applied to treat pain, versus oral medications that can have side effects. Because CBD Clinic products work topically via the peripheral nervous system, ingredients do not enter the bloodstream.
** You do not have to be a patient of Buffalo Spine and Sports Medicine to purchase CBD products **
Products are available at the Orchard Park and Williamsville offices.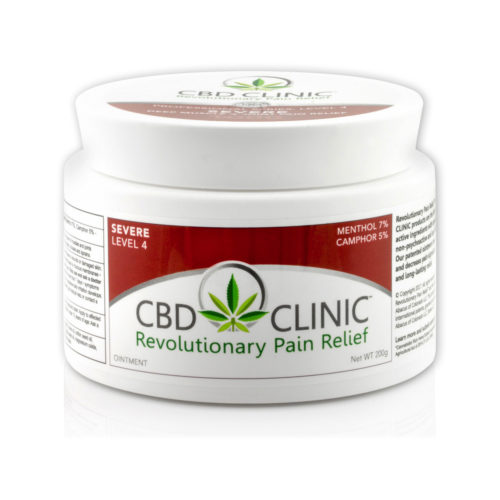 CBD CLINIC 200 GRAM TREATMENT TUB LEVEL 4 500x500LEVEL 4 SEVERE ($55.00) - Menthol 7% + Camphor 5%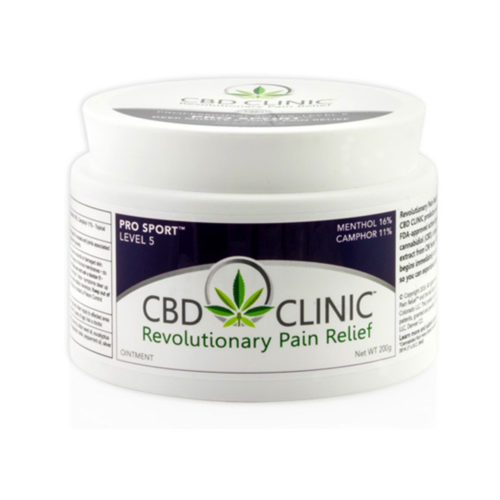 LEVEL 5 PRO SPORT ($90.00) Menthol 16% + Camphor 11%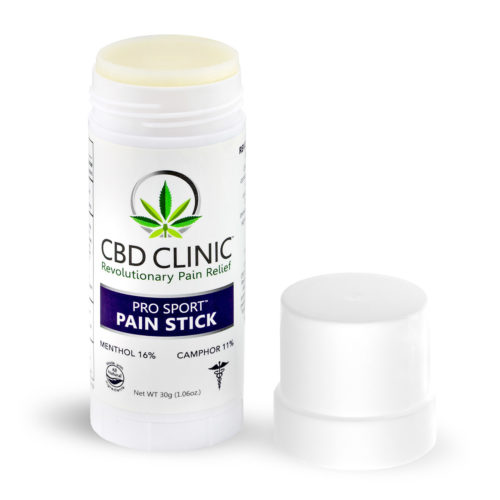 PRO SPORT PAIN STICK ($80.00) Menthol 16% + Camphor 11%. 30 grams of ointment in a convenient applicator